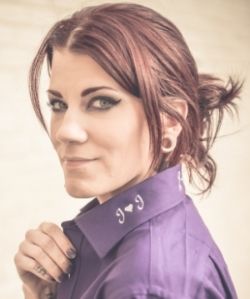 Joy Kathleen.
Married to the man of my dreams.
Hair stylist, makeup artist, special effects nerd. In love with Britain, my dog Widget, decorating, and films of all sorts.
Actor, writer, director, artist.
Obsessed with
Benedict Cumberbatch, James Franco, Kristen Stewart, Milla Jovovich, Kat Von D, and all things British and Makeup and film.
ME
ASK
The many expressions of Patrick Stump 
Check-in to Bronson on tvtag
'The Double', Richard Ayoade (2013)
When you win your first Oscar at 11, like Anna Paquin did, you can apparently do whatever you want with your statue. 
Anna Paquin attends HBO's "True Blood" panel during Comic-Con International 2014 at San Diego Convention Center on July 26, 2014 in San Diego, California.
Her new hair, doe!
OMG ANNA PAQUINS NEW HAIR 😍